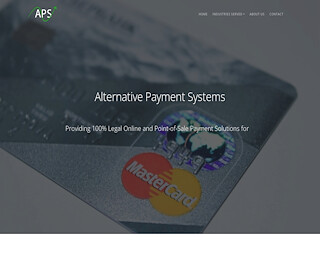 Medical marijuana dispensaries often have a difficult time finding an affordable payment processing option. Recreational dispensaries have long been considered high risk and therefore had few choices for processing payments. Most dispensaries used to require cash-only sales. Today, however, things are changing. At Alternative Payment System we specialize in helping you find affordable recreational cannabis merchant processingg options that will fit your needs.
Recreational Cannabis Merchant Processing Solutions
As an MMJ dispensary, you need to be able to process customer payments. Some of the services that are offered through MMJ card processing solutions include domestic merchant accounts, international merchant accounts, banking options, point of sale systems and terminals, cashless ATM, e-checks and wireless solutions. You may also be in need of financing.
These services are all available through a variety of banks and other financial institutions. We have a relationship with more than 40 financial institutions so we can offer you the best and more affordable solutions for your needs. You can select the options that best meet your requirements and your budget.
We work hard to place merchants with the best banking solutions that will offer the payment solutions they need while improving the bottom line. We provide you with a dedicated relationship manager to assist you throughout the process and help you find the solutions that match your needs.
Finding the Right Solutions
It can be difficult for MMJ dispensaries to find the right type of MMJ card processing and lending options that they need. In the past, few choices were available and they were quite expensive to use. We have worked hard to locate the banks that will cater to your needs while working within your budgetary limits.
As a MMJ dispensary you are a business. Just like any other business, you need to offer MMJ card processing to your customers while keeping the costs as low as possible. Business loans could be difficult or impossible to obtain in the past. With our help, you can find a loan that will provide you with the funding you need for your business.
Business loans can typically be used for any needs as long as they are for your company. For example, you may need money to purchase equipment or add or expand your retail operation. Once approved, you will be able to obtain the cash you need for your business operations.
When you set up card processing services you want to make sure that the process is fast and easy. You want to ensure that you can accept all major credit cards and that funds can be deposited into your account directly. A card swipe terminal is essential for you to process credit cards in your location.
Finding a bank to partner with for card processing and other financial needs has never been easier. Your relationship manager will assess your needs and then work to find viable and affordable solutions. We will be with you every step of the way to ensure that you obtain the services that you need. Contact us today to learn more about our excellent services.
Recreational Cannabis Merchant Processing