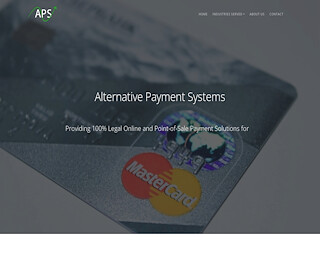 When you need a reliable way for your website to accept credit card and e-payments, APS will be here for you with affordable solutions that meet your needs. As a reputable credit card processor for CBD products, we offer multiple options for getting set up in a high-risk industry website or local store. If you've received an account rejection by your bank, are shocked by high fees and prices from other agencies, or are just weighing options at this time, consider Alternative Payment Systems for the services you need to stay competitive in business.
Why is Credit Card Processing Important?
It should come as no surprise that 98% of online shoppers want to pay for products and services with their credit card. While many website owners believe a PayPal button is an affordable solution to the problem, the fact is that buyers are looking for a seamless way to enter their credit card information rather than go through the PayPal system. In today's competitive industry, PayPal is not a sufficient alternative to a real merchant account that keeps track of your customer's purchases and allows secure processing of their payment method. If you're a high-risk seller, there's no way around it- you'll need a credit card processor for CBD products.
Can I Just Accept Cash at My Brick-And-Mortar Location?
We've become a cashless society, so you'll find that most of your in-store customers don't have cash in their wallets, purse, or pockets. Unless you want to turn away business, you'll have to find an affordable way to process credit card payments in your CBD store. APS makes the process cost-effective and straightforward, so you can start selling immediately. With our services, you can smile with confidence that everyone who walks through your business' doors will have a way to pay at checkout. Being a high-risk seller does not mean fewer options for you; it just means finding a partner who can help with your initial set-up.
We Say Yes When the Bank Says No
A rejection letter or phone call from your bank can be discouraging, but it's not the end of the road. If you're committed to succeeding in your cannabis, hemp, or CBD business, APS is here with alternative solutions to setting up a merchant account. Whether you need a point of sale credit card processor for CBD products or online processing tools, you'll find us on the cutting edge of the newest techniques and methods. You've put in a lot of hard work to get where you are- let's work together to make sure all of your work was not in vain.
Call an APS agent now and allow us to answer your questions, address any concerns you may have, and provide professional advice on how to take the next step in growing your CBD business. You'll also find a wealth of information located on our website. With our help, you'll soon see an increase in monthly sales.