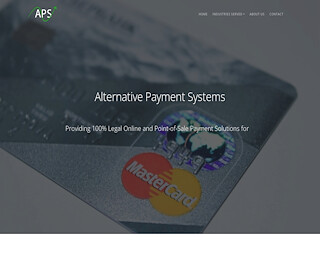 At Alternative Payment Systems (APS), we deal with people every day who are fed up with being declined for CBD payment processing services. If that's you, we understand your frustration! You have a perfectly legal and perfectly honest business, but you still can't accept credit card payments. It's not fair! It's stressful, and it's going to hurt your bottom line or even prevent you from going into business or expanding your existing business.
To get around the ridiculously stringent criteria that payment processors place on CBD merchants, many will resort to dishonesty. For example, a CBD merchant will tell his or her CBD payment processing services provider that the nature of the business in question is a beautician salon when it's really a CBD store. Therefore, the payment processor will list them as selling beauty supplies. There are a couple of things you need to know if you are doing this or planning on doing this, and the main thing is that you must NOT do this!
Don't Hurt Your Business in the Long-Run for Short-Term Gains
Many CBD merchants who sell their products out of a physical location, such as a storefront, can get away with gaming their processors longer than online CBD merchants can. Online CBD merchants are always found within no more than 48 hours from the time they go live and begin accepting credit card payments. Once you are found out, your business will be shut down!
Even though there are unscrupulous credit card processors out there who are more than willing to get you set up under false pretenses, many business owners don't realize that they WILL get caught! It's not a matter of 'if,' it's a matter of 'when!' Once you are found out, especially as it concerns the big payment processors like Wells Fargo, PNC Bank, and other large processors, they WILL shut you down! Not only will they shut you down, but they will also freeze all of your money. If you've been selling for months or years, and then one Saturday your CBD payment processor freezes your account because they found out you were lying, you can imagine the rest...
Don't Get TMF'd!
Additionally, you will be placed on a TMF file, which is a Terminated Merchant File. A TMF file is very hard, and sometimes impossible, to get off of! Being placed on a TMF file will stop you from getting credit card processing anywhere, even from high-risk payment processors because you've been TMF'd.
Honest and Patience Pay Off

It's safer to be with a high-risk processor and pay a little more money than to be with a low-risk processor and have the rug snatched out from under you. You could you lose everything you've worked for literally overnight by utilizing CBD payment processing services under false pretenses. If you are currently doing so, give Alternative Payment Systems a call. We can help you transition to a high-risk merchant account and leave the processor you're currently with. If you are just starting your business, please, avoid the headache and the heartache of watching everything you've worked for be taken from you. Get CBD payment processing services from APS!