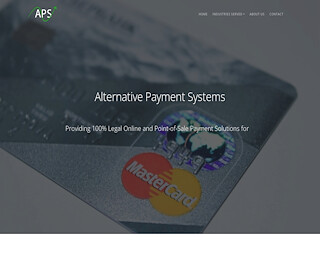 CBD oil merchant processing is the subject that brings CBD retailers more stress than anything else when launching a CBD business. FYI, banks in the United States are not allowed to offer CBD processing. Period. If you plan on going to your local bank and applying for a merchant account, you're going to find out quickly that they're not going to approve you.
If you are going to be in the CBD retail business, you need to be with a bank that provides CBD oil merchant processing. This leaves CBD merchants with two options:
1. Do your CBD processing domestically
2. Do you CBD processing offshore
CBD Merchant Processing Domestically or Offshore?
There are currently fewer banks in the United States offering CBD merchant processing than you have fingers on your hands. The rest of the CBD processing banks are located offshore. So, the solution is to do your banking offshore, right? Maybe so, maybe no. The problem with offshore CBD processing, although they're easy to get approved for, is that 30% of all the transactions on your website will be declined. Why so?
Mary in Oklahoma has never bought anything in the UK, and after attempting to purchase your CBD products, she now has a UK charge on her credit card. The bank says, "HOLD!!! We think this is fraud." Inevitably, the bank declines Mary's purchase. Now, Mary has to call her bank and tell them that the transaction was not fraud. Of the industry-wide 30% decline rate for offshore processing, less than 50% of your customers will call their banks and finish the transaction. The other 15% is lost business.
Foreign Transaction Fees for Offshore Processors
The other problem with the offshore CBD oil merchant processing is that your customers are going to get hit with a foreign transaction fee when they purchase from you. When your customer gets his/her credit card statement, they're going to see your transaction and a foreign transaction fee right next to it. This is probably going to make your customer not happy to do business with you in the future. Of course, you can and should give a notice next to each product that there will be a foreign transaction fee so there are no unpleasant surprises for your customer. You could even subtract the amount from your product to essentially cover the cost for the customer.
High Rates with Domestic Processors
Choosing a domestic CBD oil merchant processing solution is certainly the most favorable option for you. However, the rates you're going to pay for domestic processing will be between 5.95% and 7.95%. This is not the same as processing through a traditional domestic processor. CBD processing is considered high-risk, so the rates tend to reflect that.
Let APS Help
Alternative Payment Systems can help you get set up with the CBD merchant processing solution that's right for your business. We are connected with the best domestic and international banks known for approving CBD merchant accounts. Give us a call, and we'll help you get started with CBD credit card processing.