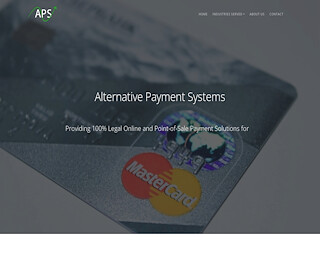 Medical marijuana dispensaries are important businesses, yet you may still require customers to pay with cash. That is because Cannabis dispensaries are considered high risk and it can be difficult to find a bank to provide you with Cannabis merchant services. At Alternative Payment System we make it easier to find banks and merchant solutions for your type of business. We specialize in Cannabis, hemp and CBD merchant accounts and work with a large number of banks and financial institutions.
Solutions to Fit Your Needs
Cannabis merchant services provide a variety of solutions and options. You may need some of all of the solutions that are offered. Some of the most common solutions include domestic merchant accounts, international merchant accounts, banking options, cashless ATM, point-of-service systems and terminals, e-checks, wireless solutions and financing.
At APS we understand the difficulties you may have experienced in the past in finding Cannabis merchant services. We work with a number of banks to find the best and most efficient and effective solutions for your business. We assign a dedicated relationship manager to provide you with the best customer service possible.
Our relationship manager will work with you to fully understand your needs and will then find you the Cannabis merchant services that will be the best fit. You can custom tailor the solutions to your specific needs. Not every business has the same requirements.
Improve Customer Service
When you add more payment options you improve customer service and that will increase your bottom line. A point-of-sale terminal and system offers you the ability to increase sales and improve your profits. The best POS systems are easy to use and accept a variety of different bank cards. By accepting bank cards you can greatly improve your sales.
At the same time, you want to make sure that the transactions are secure and that the payments can be directly deposited into your bank. You can also accept e-checks if you have the need.
If you want to grow your business you will likely need a loan. Sometimes it can be hard to find a loan with acceptable rates when you have a high risk business. We can help you find the loan that you need. You may want to expand your business or even add more locations. When you get a business loan you can use it for any of your business needs.
Don't let the inability to take credit cards prevent you from increasing your sales. You need to partner with a company that can provide you with the Cannabis merchant services to improve your client relationships and add to your profitability. We are here to help you every step of the way. We make it easy to find the merchant solutions you need to grow your business. Our team is dedicated to providing you with the best service possible. We will help you with all of your merchant service needs. Contact APS today to get the help you need adding important services to your business.
Cannabis Merchant Services