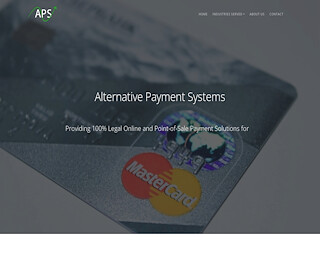 Medical marijuana dispensaries are open to those who have medical marijuana prescriptions in some states. In many cases, Cannabis dispensaries operate on a cash only basis. This is typically due to the fact that the Cannabis industry is considered high risk and finding a bank for Cannabis merchant processing has been difficult. At Alternative Payment System we specialize in finding Cannabis merchant processing solutions. We have the experience and expertise to assist you in choosing a banking solution that meets your needs and will improve your bottom line.
Cannabis Merchant Processing Solutions
Finding a banking partner to handle your transactions has been difficult until now. We have relationships with more than 40 banks and financial institutions that offer a wide range of solutions that will fit your needs.
Our first priority is finding you a banking partner that meets all of your requirements. We assign a dedicated relationship manager to provide you with superior customer service. We work with you to determine and assess your needs and then match you with the best options that are available.
Some of the merchant solutions that you may need include domestic or international merchant accounts and banking options, cashless ATM solutions, wireless options, e-checks and point-of-service systems and terminals. You may also be in need of financing to improve or expand your business.
Improve Your Business
Even though your business may be considered high risk, you are still in need of the support and solutions that will improve customer service and your bottom line. You want to be able to service your customers and gain more sales and profits as a result.
One of the best ways to improve sales is by offering your customers additional payment options. A POS system and terminals will enhance the customer experience and allow you to take various forms of payments that may not be possible today. When choosing a POS system you want to ensure that it is easy to use and allows you to accept major bank cards.
It is also ideal to allow e-check processing and to have direct deposit into your bank account. That way you can be assured of receiving the funds without delay. You can pick and choose the Cannabis merchant processing solutions that you need for your particular business. You certainly don't want to pay too much for services but at the same time you want to be equipped to handle an increase in sales.
If you are considering expanding your store or adding another location you may need a loan. We can help you find a loan that will provide you with the funds for expansion. You can use the funds for anything you want as long as it is used for your business. You need to choose a loan option that offers the lowest interest rate possible.
At APS we understand Cannabis, hemp and CBD providers. Our goal is to assist you with all of your financial and banking needs. Contact us today to get started in finding you the merchant solutions you require.
Cannabis Merchant Processing