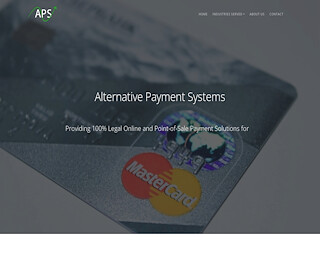 Medical marijuana is a necessity for many Americans.  As a medical marijuana dispensary you may have found it difficult to find  Cannabis merchant partners that offer you affordable account solutions. At Alternative Payment System we are dedicated to providing you with solutions that will meet your needs and help improve your bottom line. The main problem with finding a viable merchant account is that the Cannabis industry is considered high risk. Therefore, some banks won't provide solutions and some may be overpriced.
Cannabis Merchant Partners
Cannabis merchant partners will offer you a variety of services to meet your needs. Some of the most common solutions include both domestic and international merchant accounts, banking options, point-of-service terminals, acceptance of e-checks and wireless solutions. You may also be interested in obtaining a loan.
At Alternative Payment System we have a relationship with a large number of financial institutions that provide you with a range of affordable solutions. We assign a dedicated relationship manager to your account so you will always have access to the help you need. The relationship manager will work with you to determine your needs and then find the Cannabis merchant partners that will best fit them.
Every Cannabis dispensary has different requirements and needs. That is why we will assist you in finding a custom solution that meets your current and future requirements. We want to help you provide high quality customer service that will improve your bottom line. You don't want to be saddled with solutions that won't work for your business or that are too expensive.
Cannabis Dispensary Services and Loans
It is important to be able to offer your customers payment options at the point of sale. In order to accomplish this you will need to have a POS system that is easy to use and terminals that offer accessibility for customer card processing. Until now, you may have only been accepting cash sales. This can be cumbersome and even dangerous. Instead, you can allow bank card processing with the right type of POS system and integration to your bank.
Cannabis dispensaries are becoming more popular and as a result, may need to grow and expand their services. In order to expand you may need a business loan. We will help you find a loan through one of the Cannabis merchant partners. You want to make sure that the loan will give you the funds you need at a reasonable rate.
You might want to expand your services, add more space to your existing location, or add more locations. All of these expansions require financing. We will work to help you locate appropriate funding that you need to expand or improve your business.
Cannabis dispensaries have special needs that other types of businesses don't. Importantly, the high risk associated with the industry can put restrictions on how you can service your customers and can have a negative impact on sales. We will help resolve these problems and provide you with the resources you need to improve service and increase sales.