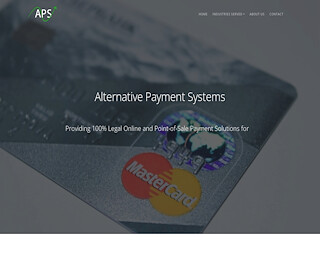 Cannabis dispensaries are a growing and thriving type of business, yet it has often been mostly a cash-only operation. Cannabis merchant accounts have sometimes been difficult and costly to obtain. Yet, the best way to serve your customers and improve your profitability is by accepting non-cash forms of payments. We are dedicated to helping our clients get the best Cannabis merchant accounts that are available.
Advantages of Cannabis Merchant Accounts
There are a number of advantages to finding suitable Cannabis merchant accounts. Some of the high risk solutions include domestic and international merchant accounts, banking options, point of service systems and terminals, cashless ATM, e-checks and wireless solutions. Financing is another option that is possible.
At Alternative Payment System we have relationships with more than 40 banks including both domestically and internationally. We work to find you the options that best meet your needs and will be the most cost effective for your business.
Adding payment options will help you increase sales and can improve the customer experience. We assign a dedicated relationship manager to assist you throughout the process. Our team is knowledgeable about the many account issues that are of importance to Cannabis businesses. Our goal is to match you with the services that best meet your needs.
Improve Your Business
When you have tried in the past to find suitable Cannabis merchant accounts you may not have had much success. We have remedied that because we have sorted through thousands of options to find the top merchant accounts for dispensaries. Now you will be able to set up a point of sale system that allows you to process bank cards.
You want to ensure that you find a system that is easy to use and that is also a low cost method of accepting payments. This will allow you to effectively increase your bottom line. We work with you to help assess your needs and then match you with the best banking solutions.
If you plan to expand your business you may be in need of a loan. We can help you find suitable financial options so that you can add to your business or even add another location. As your business grows you will need financial support to help you increase sales. When you receive a business loan you can generally use it for any of your needs as long as they are business-related.
Regardless of your needs, we will help you achieve greater success. You can custom tailor your account needs to include the specific features that you need. As your business expands, we can assist you in obtaining additional services and solutions to further increase your business.
With our help you will be able to find suitable solutions that will improve customer service and add more sales. We offer support for both dispensaries and e-commerce businesses that handle the sale of medical marijuana, hemp and CBD products. Contact Alternative Payment System today to get the professional help you need to improve and grow your business.
Cannabis Merchant Accounts