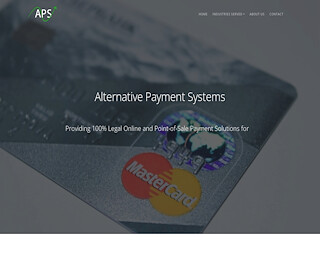 APS is the best alternative to an authorize.net CBD oil account- you'll see a faster approval, and you'll pay lower fees and rates compared with authorize.net- best of all, you'll experience superior customer support from our team of professionals who are here to help you from start to finish. We know you need a way to process credit cards and e-payments, but you don't have to take the first offer that comes along. At APS, we work with more than 40 different banks that will compete for your business by offering better rates.
How Can I Process Credit Card Payments Online?
If you're planning to sell CBD oil and other CBD products over the Web or in your brick and mortar location, the first thing you should know is that your banker is not your best friend. Conventional lenders will reject your CBD merchant account as a high-risk- and you'll probably be asked to close your other accounts and bank elsewhere since your personal banker is not legally allowed to finance your CBD business in any way. You still need a merchant account- so where do you turn? Authorize.net is one solution, but you'll pay more for services for your authorize.net CBD oil account compared with APS.
Can My Online Customers Pay Me With a Personal Check?
More than 98% of online customers expect to pay for products and services using a credit card. That leaves just 2% of customers who are willing to go the extra mile and send you a personal check or postal money order as payment for your CBD products. Let's face it; you can't grow a business under those conditions. You have a few options available to you for getting set up with a merchant account, but fees can vary significantly from one agency to another. Here's why APS is the right call for growing your business:
Our lending partners offer flexible payments and lower fees and prices
We simplify the payment process for your customers
APS offers fast and easy approval of your merchant account
In-store point-of-sale options to take credit cards in your brick and mortar store
You don't have to close your bank accounts
Exceptional support when you need to speak with an APS agent
We work with high-risk merchants in the CBD industry
Multi-payment processing in seconds
Quality Merchant Processing at Affordable Rates
Before you open an authorize.net CBD oil account, check with our pros from APS alternative Payment Systems to see why we are a better choice for your business. We cater to the CBD and cannabis industries, so we understand your unique needs and requirements for processing payments. Other agencies represent hundreds of high-risk sectors, making it difficult for them to truly see your value as a merchant. At APS, we not only value your commitment to serving the local and global communities with CBD products, but we remain dedicated to helping honest and legitimate CBD merchants build a successful business.